Most people don't have models of success
before them to show them the way! Most people take on the victim's mentality, not knowing how to take the pain from their story and turn it into their purpose in life! Well... now you do!
Get ready for clarity! Get ready to see beyond what you are currently look at because this series is life-altering!
Great Day Attractive Thinker!
I celebrate you for seeing yourself as a valuable asset worthy of investing in!
It's a big shift from investing "on" yourself to investing "in" yourself!
The "Stregthen What Remains!" Speaker Summit recordings are a mental tool full of gems that you can use to support you while on your journey.
A lot of times we experience things in life and we can't wait for them to be over. We can't wait to get out of these experiences and move on to another place on our journey. Sometimes we run up out of our experiences so fast, that we leave our precious, most valuable assets...the lessons we've learned along the way!
I know that you feel like you can't get started because you don't have this and you don't have that. I can relate to feeling like, "I can't move forward until... I move out of this house! I get another job! I have the right people in my life to help me! I get another car! I get this business up and running! I get my degree! My children are grown! OR... I can't move forward until I get some money!"
Attractive Thinker, there are sooo many ways to accomplish your goals when you FOCUS on discovering and maximizing what you already have to get you moving in the right direction.
Have you heard it once said,
"It's not what you don't have, but what you do have that will launch you forward!"?
I'm excited to support you in discovering how you can strengthen what remains in your life because
you already have EVERYTHING that you'll ever need to accomplish all that your heart desires!
Once you realize this, your life will take on a whole new meaning! Attractive Thinker, time is of the essence! You are a problem-solver and the world needs what's locked up inside of you. You can't unlock it alone. It takes support from a Coach/Mentor and support from a positive circle of influence to keep your fire lit! It takes COURAGE to go after what most people don't even consider is worth the effort. What is in your hand Attractive Thinker? Yes, I know you've been through some things and everything didn't turn out the way you intended for it to turn out. BUT, all along the way, through every experience, you've collected some gems that will change the course of your life and the lives of others if you identify them, develop them, and serve them to the world!
As you read through this page, you'll discover 10 Powerful Speakers with life-altering stories, full of Gems that they desire to share with you. Throughout this page, you'll see a button where you can access your own copy of th 2-Week "Strengthen What Remains!" Speaker Summit Recordings! These interviews will support you in discovering and pulling the gems from your journey so that you can use them to access what your heart desires as you serve them to the world! What you experienced is loaded with resources, tips, tools, life lessons that you can use to make your life better and the lives of others. I know it didn't feel good, but it can produce "good" when you know how to use what you've been through. I encourage you to set aside this time just for you Attractive Thinker. Have pen and paper handy to take notes and don't just take notes, review your notes, study your notes, and develop the gems that you gather and serve them to the world! This is an OPPORTUNITY to shift from cloudy to clarity so that you can create, live, and leave a meaningful and fulfilling legacy!
Get Your Copy of All 10 Downloadable Audio Recordings!
PLUS: Receive 3 FREE Bonuses...
1.

2-Hour "Strengthen What Remains!" Speaker Summit -

After Party Q&A Session
The "After Party" has so many GEMS that you'll leave this session FULL and ready to implement!
2.

The "Strengthen What Remains!" Speaker Summit

Workbook
Nurture your GEMS by creating action steps to accomplish your goals!
3.

The Attractive Thinker

Theme Song
(a mental tool)
Utilize mental tools to develop your mental capacity to hold onto your vision until it becomes
your reality!
Click the Button Below and
Start Pulling the Gems From Your Journey Today!




Noreen Sumpter/Personal Life Coach
"Strengthen What Remains!" Speaker - Audio 1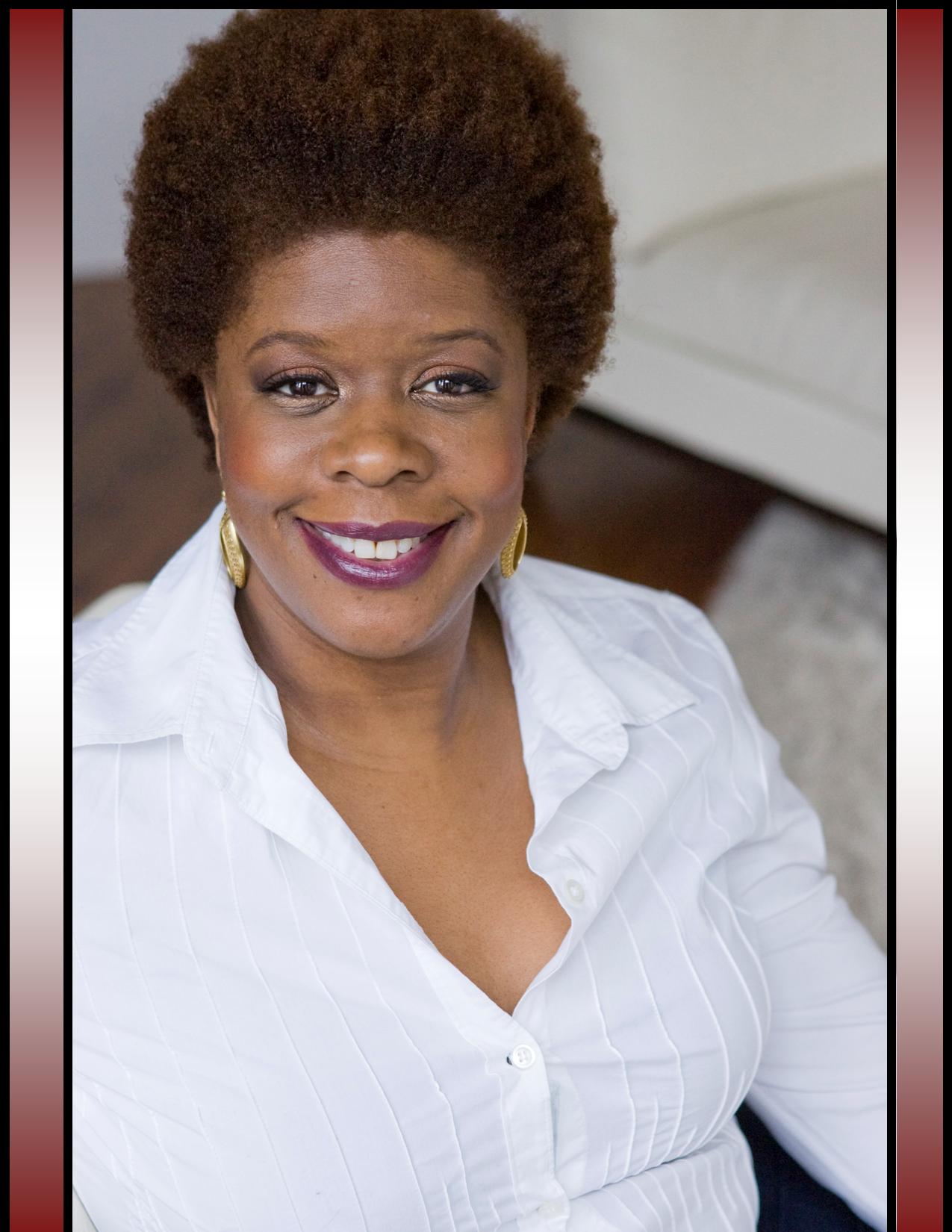 Noreen Sumpter works with High Achievers
who feel trapped in their private lives, supporting them in restoring their personal confidence and self-esteem. She is a ball of energy and passionate about her work! Noreen sees people as amazing, with amazing lives, and as people who want to play big-life games. Noreen only speaks to the "awesomeness" in a person, which allows them to take risks and move beyond their limiting beliefs that they may have about themselves. Her personality is warm, funny, engaging and honest. You can count on Noreen to always support you in discovering your truth, owning your voice, and living life by your design! Noreen is laughter, discovery, and adventure wrapped up in a big ball of energetic fun! She believes that
by
clearing out mental clutter and dissolving self-limiting beliefs
, one can take deliberate steps, own their voice, speak their truth, and have the freedom to
"Live Life Your Way!"
Schedule your...
Complimentary 15-minute Consultation Today!
www.noreensumptercoach.com
noreen@noreensumptercoach.com
917-945-5907

Tiger Dawn - Actress/Radio Host
"Strengthen What Remains!" Speaker - Audio 2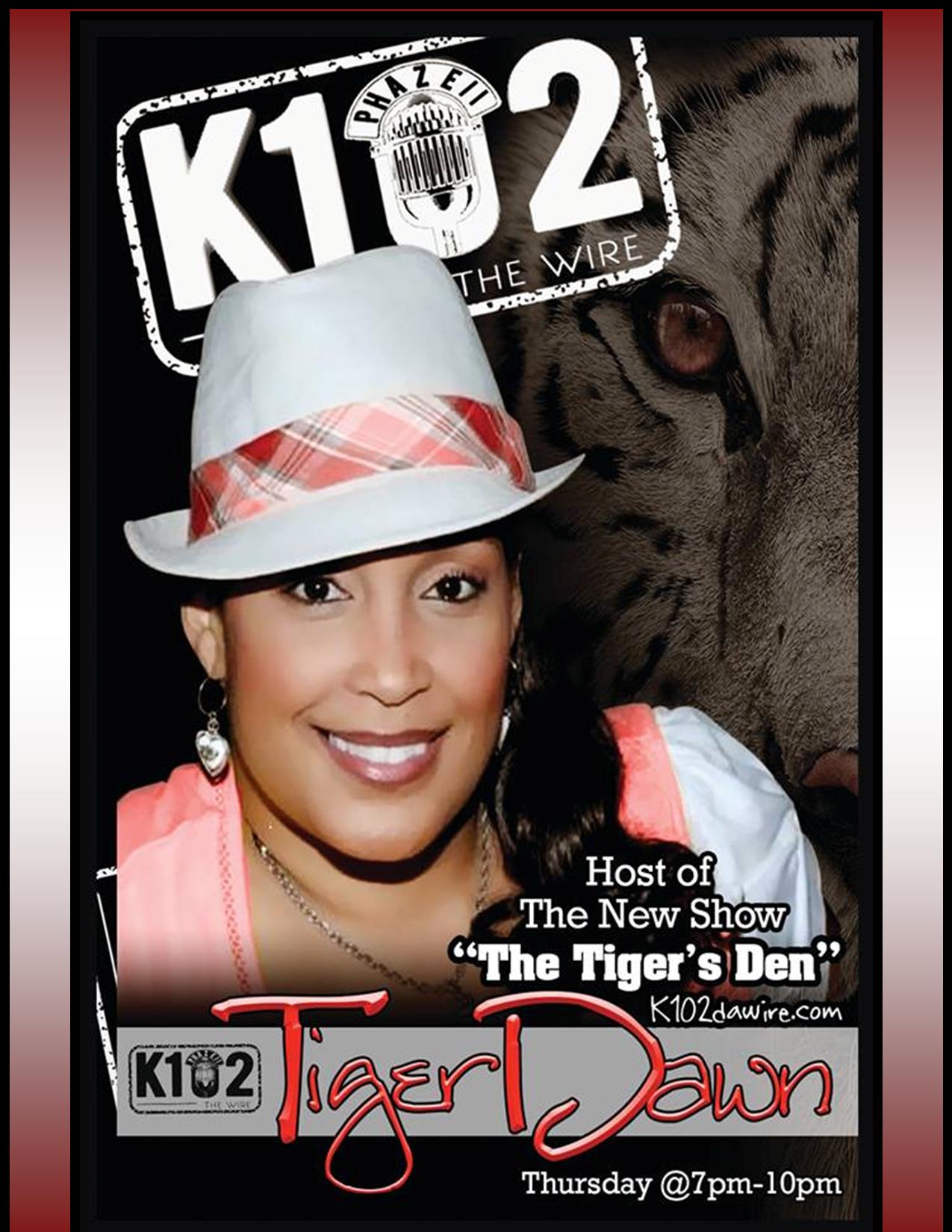 Tiger Dawn started pursuing her passion in acting and directing in 2006, when she decided to enroll in Theatrical Arts at Morgan State University. She has directed several stage plays as well as played the role of the lead actress in several stage plays, commercials, music videos, short films, and documentaries. She is currently the Radio Host of K102 The Wire. The show gives her the platform to support her audience and minister to their needs regarding love, sex, and relationships. Although she does not wear a collar and a robe in a church, Tiger accepted her calling to preach in 2002, and enrolled in ministerial training. Daily she ministers the Word of God to those she encounters along the way!
The Tiger's Den Thursdays 7-10pm
Watch the Program at:
www.k102dawire.com
Call in to join the discussion at 404-549-8261!
https://www.facebook.com/tiger.dawn
https://twitter.com/ActorTigerDawn
https://instagram.com/tiger.dawn
thetigersden.td@gmail.com

Dr. Toni Hatton/Vision & Mindset Expert
"Strengthen What Remains!" Speaker - Audio 3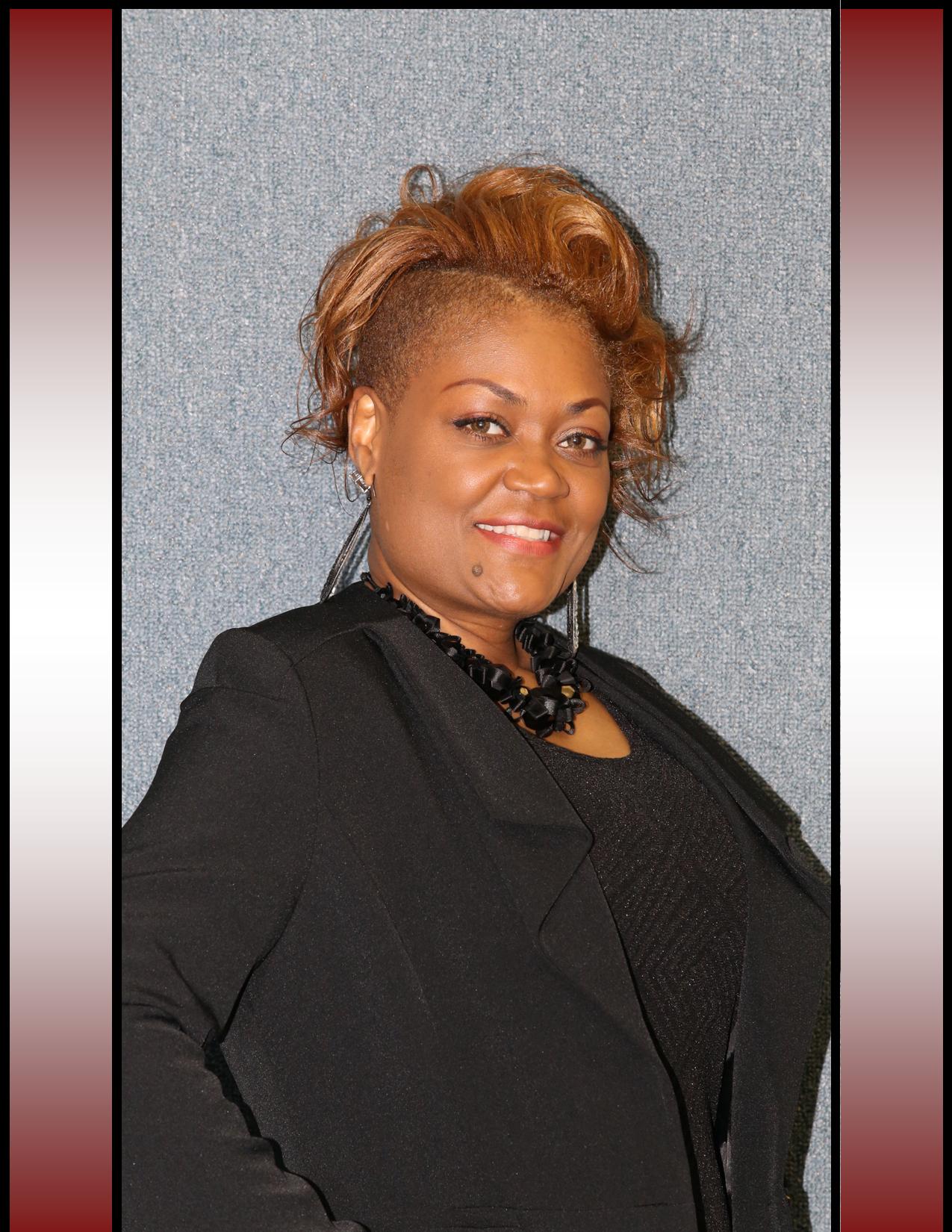 Dr. Toni Hatton, The Attractive Thinker
is a Vision Expert, Speaker, Transformational Mindset Coach, Author of Don't Be Afraid: He's Preparing You!, Creator of the "Step Into Your Power" 8 Week Vision Boot Camp and the From Sight to Vision Mastermind Experience!

As a result of a defining moment in her life in which she supported her son in shifting from sight to total darkness, Dr. Hatton now supports her clients who have sight but lack vision because his darkness became her light! She hosts a monthly

From Sight to Vision Mastermind Experience

2-Hour Conference Call

where Attractive Thinkers from across the country declare their desires, eliminate fears, and discover their true identity and unlimited ability. Dr. Toni gets results using her ability to find things that are lost and fix things that are broken! When Attractive Thinkers come into her space, they shift from cloudy to clear! Are you ready to shift from pursuing the same goals for another 10, or 15, or 20 years, to actually creating a lifestyle around the things that light your fire? If you know that something has to change, but you're not sure what or how, then this is your defining moment! Warning... When you come into the presence of a Vision Expert, EXPECT to see beyond what you are looking at! Get ready to

"Strengthen What Remains!"

and pull the gems from your journey and serve them to the world!
Dr. Toni's life's work is to make your life better! Her motto is,

"It's not what you're going through, but how you're viewing it!
~Think Attractively!"
This is Your Defining Moment!
Contact The Attractive Thinker, LLC at 410-298-2121

or info@theattractivethinker.guru Today!
Schedule Your

30-Minute Complimentary Vision/Wellness Consultaton

!

Get your FREE audio

, "Create the Life You Love From Right Where You Are!" at www.theattractivethinker.guru



Ali "Go-Rich-Mind" Yasin/Self-Made Millionaire
"Strengthen What Remains!" Speaker - Audio 4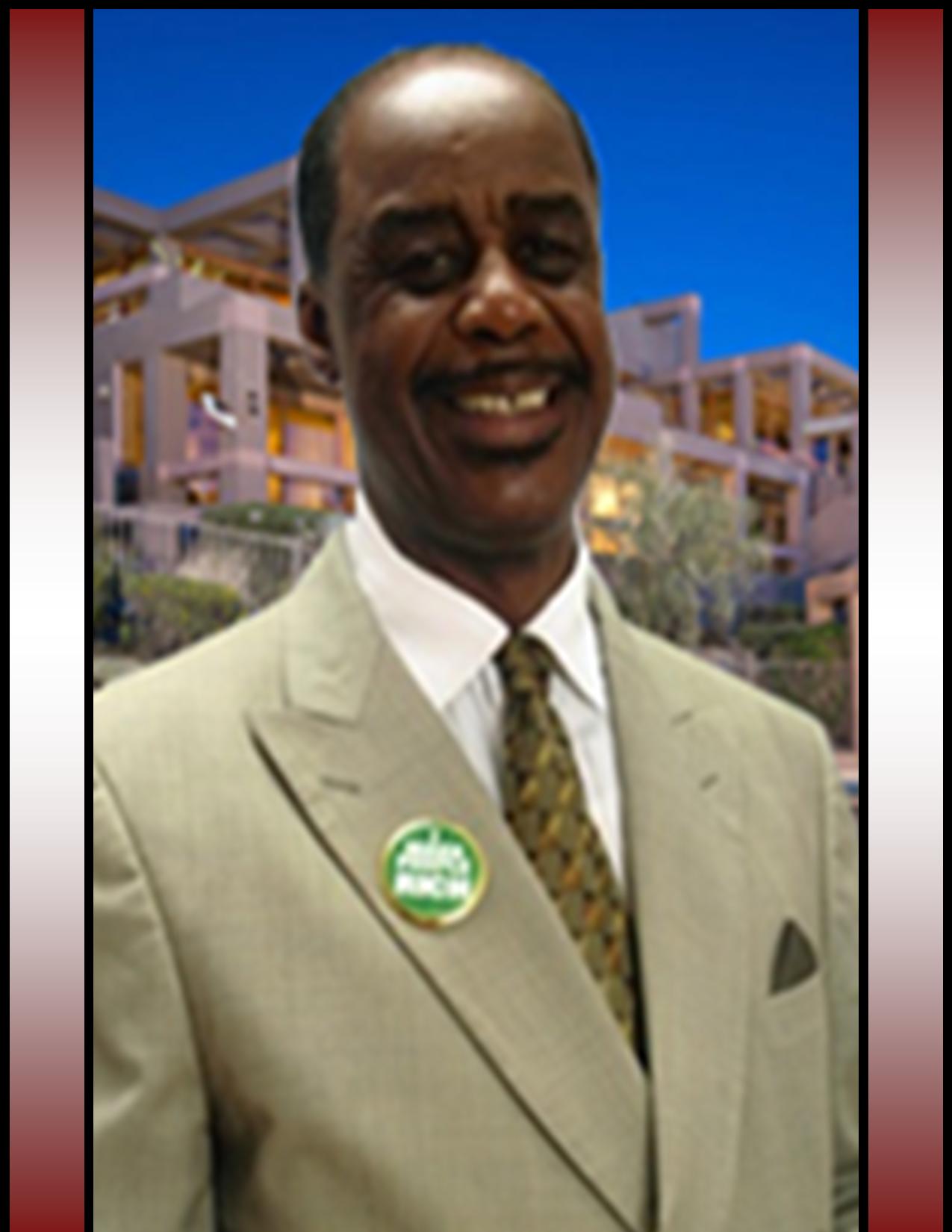 Ali Yasin was born on September 23, 1945 to parents who were sharecroppers. His mother gave birth to him with the support of a midwife, in the kitchen of a one-room shack with no running hot water, no bathroom, no electricity, and a wood burning stove. Ali grew up poor on a small farm in North Carolina.

"As I look back now, I see that in spite of my humble surroundings, my imagination was rich with the idea of pursuing my dreams. I watched my parents struggle daily just for survival, working for fifty cents an hour, as I dreamed of getting rich one day!"
At the age of 12, Ali began to watch a TV show called, The Millionaire, which caused him to formulate his life's goal of becoming a Millionaire! The show starred Michael Anthony and John Tipton, a billionaire who gave away a million dollars, tax free, each week to a beneficiary that he had never met. As Ali sat each week and watched millions of dollars being given away on this TV series, he began to notice the negative reaction of many people who were presented with a $1,000,000 tax-free check. He observed how many people were negative and said no, to a tax-free million dollar check. This vision stuck with him. At the age of 12, and living in poverty, he was inspired to pursue his dreams. Ali became increasingly inspired to find a way to make the millionaire lifestyle a reality for himself and his family. The Millionaire TV Show planted a seed in his mind that made him want to be the first millionaire in his family!

Through years of discovery and specific philosophies, I am now living the lifestyle of a self-made millionaire!
Tune in to...
The Billionaire Mastermind Forum Broadcast
Daily at 8 AM Eastern : 712-432-0075 PIN 915358#
www.billionairemastermindforum.com
Featured in Black Enterprise Magazine
www.blackenterprise.com/money/dr-ali-yasin-teaches-how-think-like-wealthy
doctorgorichmind@gmail.com
646-773-5879

Teresa Rigby/Baltimore City Police Officer
"Strengthen What Remains!" Speaker - Audio 5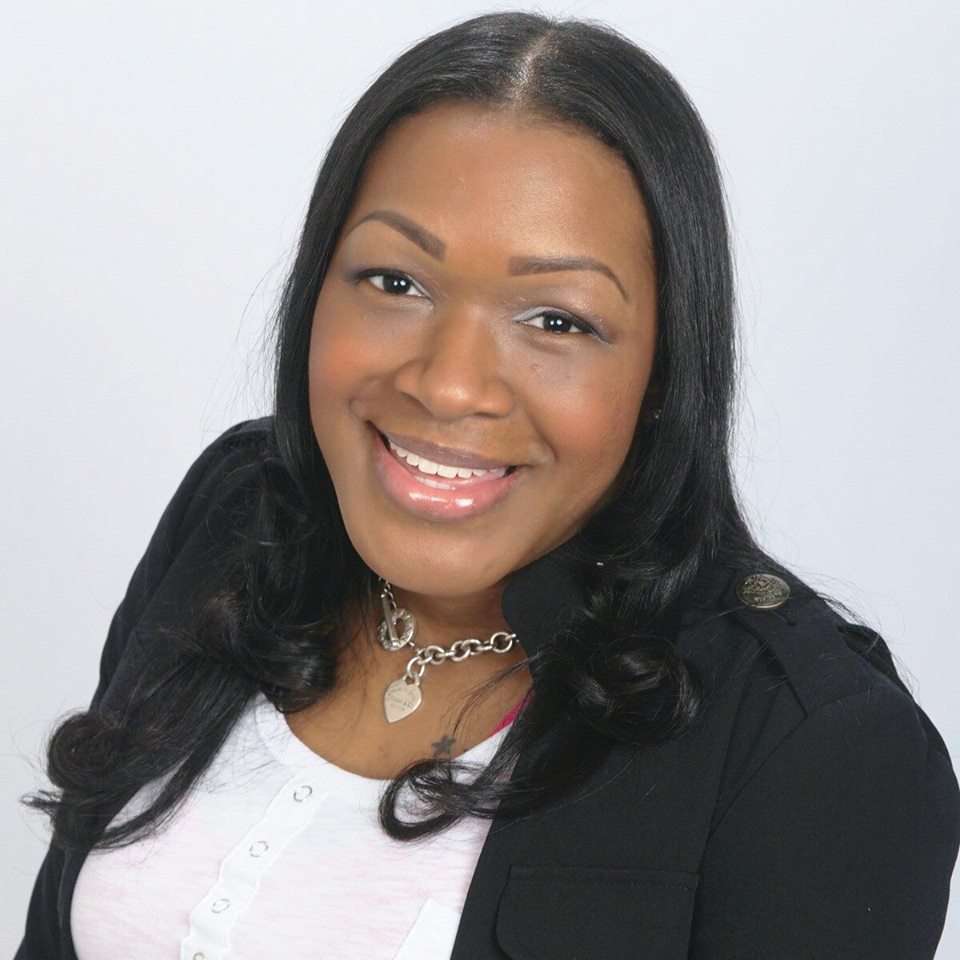 Teresa Rigby-Menendez is a Survivor! On June 21, 2011 , she survived a traumatic injury and almost lost her life. She was struck by a vehicle which caused her to fall 30 feet down to the concrete ground by the Pepsi facility, while working at the Baltimore City Police Department as a Patrol officer in the Northern District on Interstate 83. It was highly likely that she was not going to make it! Since her career as a police officer had been taken from her, she spent several years depressed, worrying about what she would do next. However, God had something else in stored for Teresa!
Non-Profit - Survivorwear Inc.
www.survivorwearinc.com
survivorwearinc@gmail.com
Click the Button Below and
Start Pulling the Gems From Your Journey Today!

Ellarea Maria Stansbury/Author
"Strengthen What Remains!" Speaker - Audio 6
Ellarea Maria Cole Stansbury is a Maryland native. Her degrees and studies include a Bachelor of Arts from Morgan State University-Baltimore, Maryland, a Master of Social Service degree from Bryn Mawr School of Social Work and Social Research–Bryn Mawr, Pennsylvania and post graduate doctoral studies at University of Maryland College Park–Human Development Education, University of Maryland At Baltimore–School of Social Work and Howard University Social Psychology-Washington, D.C.
Currently she is a Maryland licensed social worker in Maryland specializing in child abuse prevention and treatment. Prior to writing

"A Wellspring for Wellness"

, the author wrote curriculum materials for children, ages 5-7 and item questions for The Association of Social Work Boards (ASWB) in Culpeper, Va.
Book:

A Wellspring for Wellness
Autoimmune and Related Diseases
Order Your Copy Today at:
www.xlibris.com
Schedule Your Complimentary Consultation Today!
stansbury.ellarea@gmail.com
www.awellspringforwellness.com

Dr. Edward Womack/The Urban Leadership Strategist
"Strengthen What Remains!" Speaker - Audio 7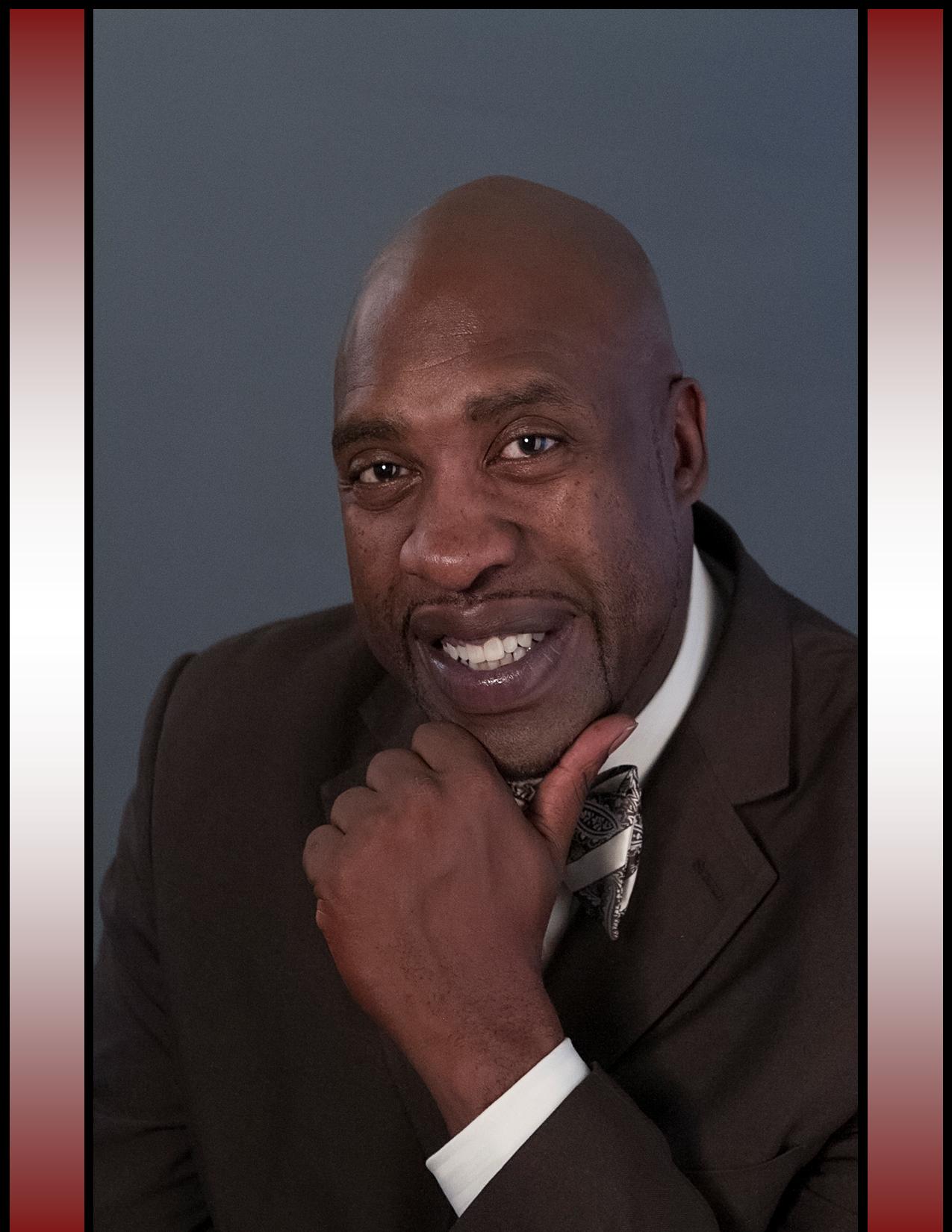 You are going to love Dr. Ed Womack, The Urban Leadership Strategist! He is the author of Back from Broken: Happy, Joyous and Freed, a revealing and open autobiography of Dr. Ed's life and transformation into the man and Life Transformer that he is today. Dr. Ed has shared stages with the likes of Dr. Willie Jolley and Ruben West at 72 Hours of Power. He most recently shared the stage with Dr. Dennis Kimbro at the Billionaire Mastermind Live event in Atlanta, GA. If you listen closely, Dr. Ed is going to reveal the Bad, the Ugly, and the Good to restore your life, dreams, and aspirations. Over the next several minutes YOU will discover how Dr. Ed used the proven 3 step M.A.D. process to successfully put his life back together after an extended bout with frustration, depression, drugs, and alcohol. The MAD principles are Mindset, Action, and Determination! By using these principles, Dr. Ed provides a roadmap of specific strategies and techniques to help you be original, unique, and immediately resolve to accept 100 percent responsibility for who you are and who you will ever be. Whether you are rebounding from setbacks or compounding your success this message will be your GPS to make it happen. Grab your pen, paper, cool beverage, and an open mind and show your love for Dr. Ed Womack, Urban Leadership Strategist!

TIPS Academy
ed.womack@thetipsacademy.com
www.facebook.com/edward.womack
678-598-3836

Brynda Johnson/Modern Day Muse
"Strengthen What Remains!" Speaker - Audio 8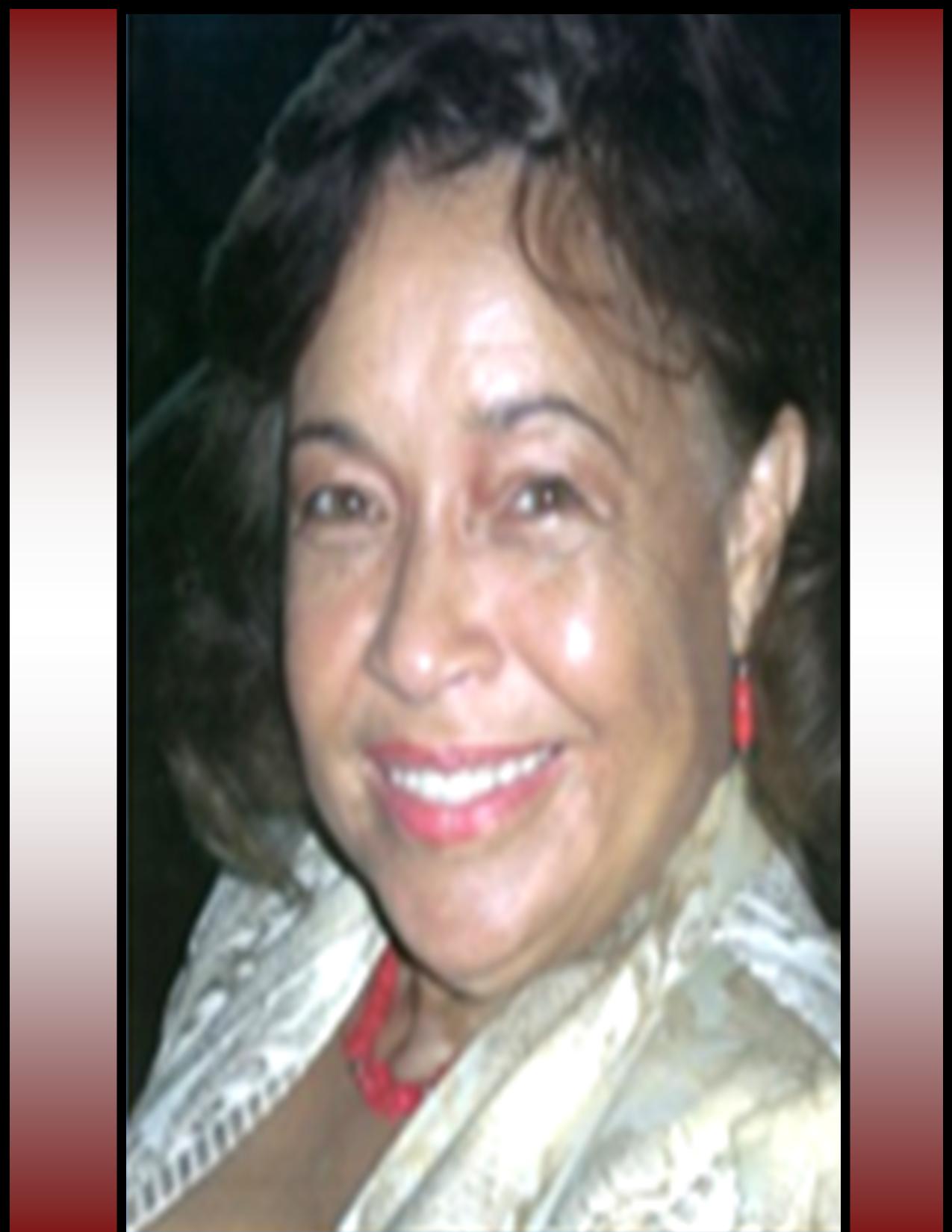 Brynda Johnson is a Metaphysician with a Masters Degree in Metaphysical Science and has earned her Doctorate Degree in Philosophy. In addition to being an ordained minister, the possessor of a number of certifications, Brynda feels it a privilege to share her roadmap for living a wholistically abundant and good life through the writing of her book,
Magnetizing Unlimited Abundance!
"More importantly and above the qualifications, I was inspired by my Divine Creator to write this book. Coupled with being inspired, I had first-hand experiences in the process that is expounded upon in the pages of the book. My passion is to help others excel beyond self imposed limitations such as the many I personally experienced. By reading and applying the process taught in
Magnetizing Unlimited Abundance
one can break through such barriers".
Brynda Johnson currently lives in the vicinity of her home town, Washington, DC where she enjoys her wonderful husband, two beautiful daughters and three adorable and loving grandsons. She is honored and pleased to host
The Wellness Zone TV Show
filmed in Virginia and being referred to by most as a
Wholistic Wellness Coach
and a
Modern Day Muse
.
www.facebook.com
/brynda.johnson
egyptiansecrets@aol.com

Frantz Conde'/Edutainer Extraordinaire Par Excellence
"Strengthen What Remains!" Speaker - Audio 9
Frantz Condé is the world's first self-proclaimed Entrepreneurial Edutainer Extraordinaire Par Excellence! Amazingly, he has proactively turned his passion for Entrepreneurship, Education, Empowerment-Speaking/Coaching, and Entertainment into highly successful enterprises. Born in the heart of Africa to Black-Taino Indian Haitian parents, Frantz is amongst those rare individuals who can truthfully lay claim to being baptized by a king, Tombalbay of Chad. Although his future initially looked bright as a member of the royal Chadian family and co-heir to the throne, triumph was soon met by tragedy when a military coup-detat claimed the life of his god-father as well as any hopes of becoming a Prince. Having no choice but to flee the country at only seven months old, Frantze and his family became political refugees, landing on the shores of America and having to literally start from scratch in a foreign land. His struggles began before he could even walk, as he experienced an illness that almost took his young life. One of his mantras is, "In life, the only thing that should settle, is dust!" While others may cringe at the idea of having literally lost an empire, Frantz relishes the opportunity to create his own. Undeterred, he is now the Founding President and CEO of Condé & Associates, a highly successful Brand-Marketing Endorsement Specialization company out of New York City that partners with several Fortune 500 Companies helping them lower operating costs while increasing online revenue.
"Let not the man who says it cannot be done interrupt the man doing it!"
, and if ever there was a man doing it, it is Frantz Condé, the world's first Entrepreneurial Edutainer Extraordinaire Par Excellence!
www.facebook.com/e3conde
condeglobal@gmail.com

Latezes Bridges/Visionary Leader
"Strengthen What Remains!" Speaker - Audio 10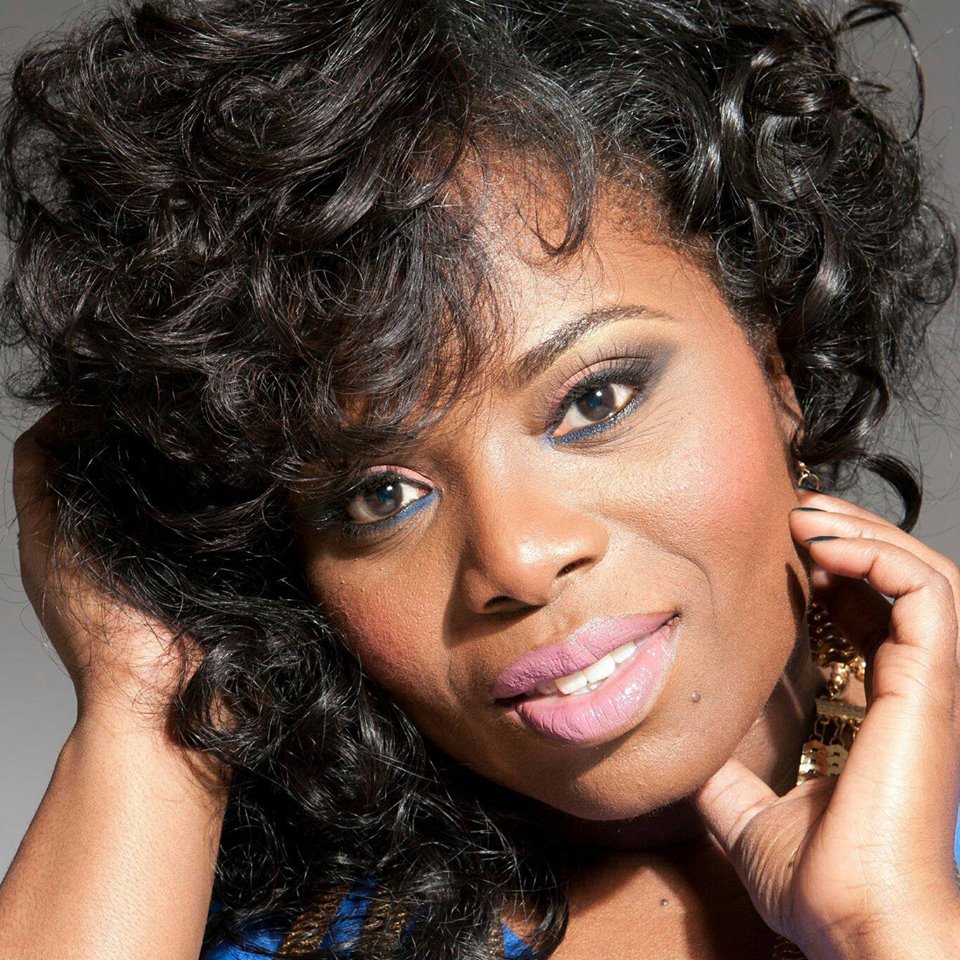 Latezes Bridges is a powerful Inspirational Speaker, Visionary Leader, and Evangelist

who provides regular spiritual insight on the Total Christian Network, in countless churches, and businesses internationally. Her TV productions have been featured on Fox 50 and she is the Executive Producer/Host of the national radio show, Building Bridges, which was aired on The Truth Broadcasting Station.
Latezes Bridges, a destiny-driven woman of wisdom and purpose, has devoted herself to inspiring others to use their God-ordained gifts to achieve success in life and to fulfill their destiny. As a successful Entrepreneur/Bi-lingual (English/Spanish) Business Consultant, she has been coined as

"The Solution-ologist"

, the go-to person who creates innovative solutions for business and relational challenges. This humanitarian and philanthropist has traveled the world, teaching the masses to positively influence future generations by empowering individuals to transcend barriers and to develop holistically. She believes that,

"Whole people create healthy families! Healthy families create stronger communities! Stronger communities build a better world!"
Latezes Bridges is the President/CEO of Success & Beyond Global Enterprises, and the Visionary Chair of Beyond the Barriers Outreach, Inc. where she provides hope to the hopeless through targeted business solutions and outreach programs and through the faith they are "CONNECTING COMMUNITIES, CROSSING BORDERS, & CHANGING LIVES" for the Kingdom.

Contributing Blogger for

Jennings Wire World of Success:



www.anniejenningspr.com/jenningswire/author/latezes-bridges
www.singlewivesbook.com
www.facebook.com/latezes
singlewivesbook@gmail.com
Click the Button Below and
Start Pulling the Gems From Your Journey Today!
"My Life's Work Is to Make Your Life Better! Remember, It's Not What You're Going Through,
But How You're Viewing It!"
~Think Attractively!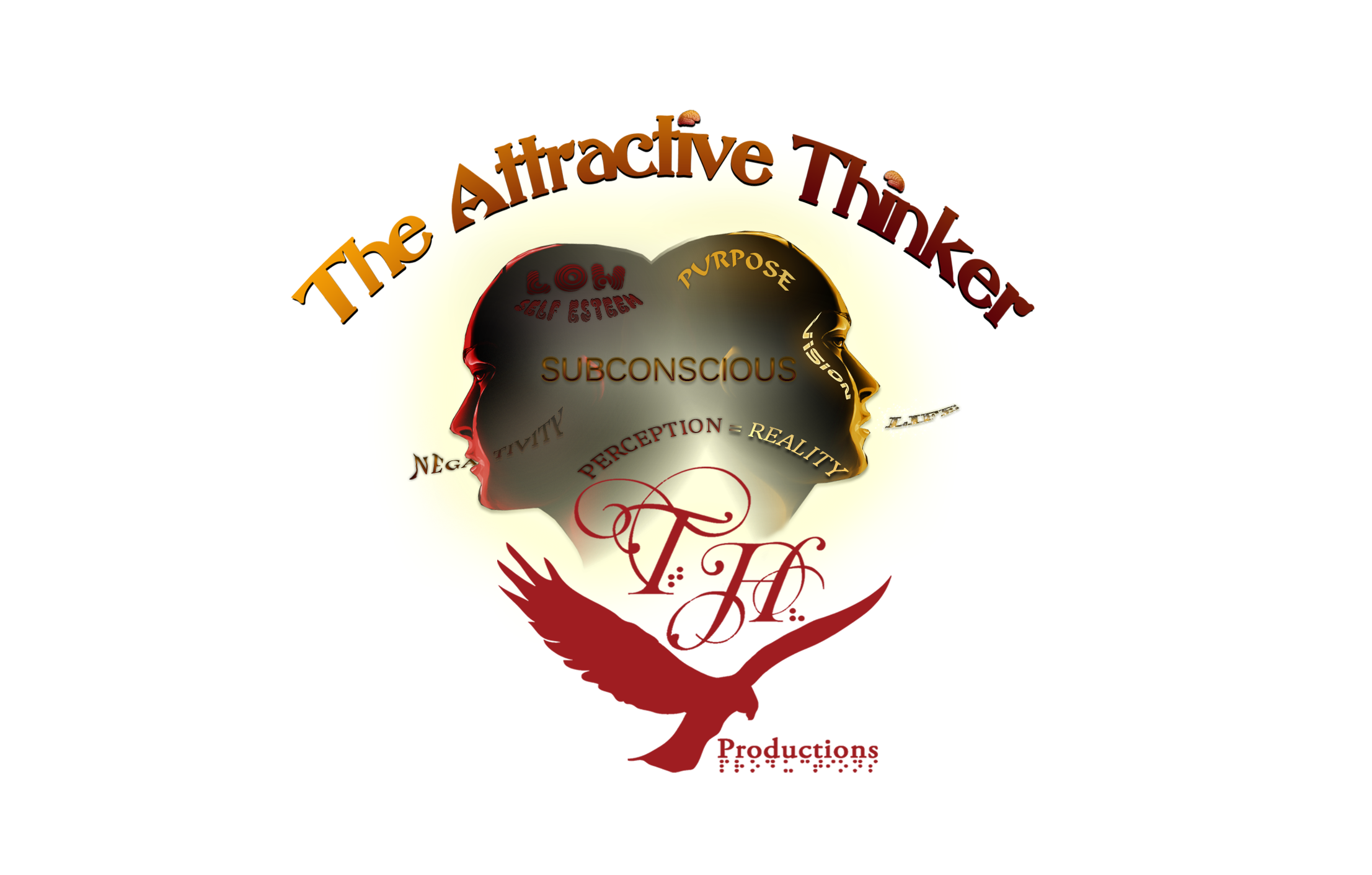 The Attractive Thinker, LLC Copyright 2015 www.theattractivethinker.guru